Concept
Types of Type compares and contrasts English and Korean as an alternative method to teach typography. No Korean language knowledge needed.
Visitors can learn about tactical topics like letterform anatomy and typeface categories. There's also content around cultural type influences like emoticons and expressive type styles.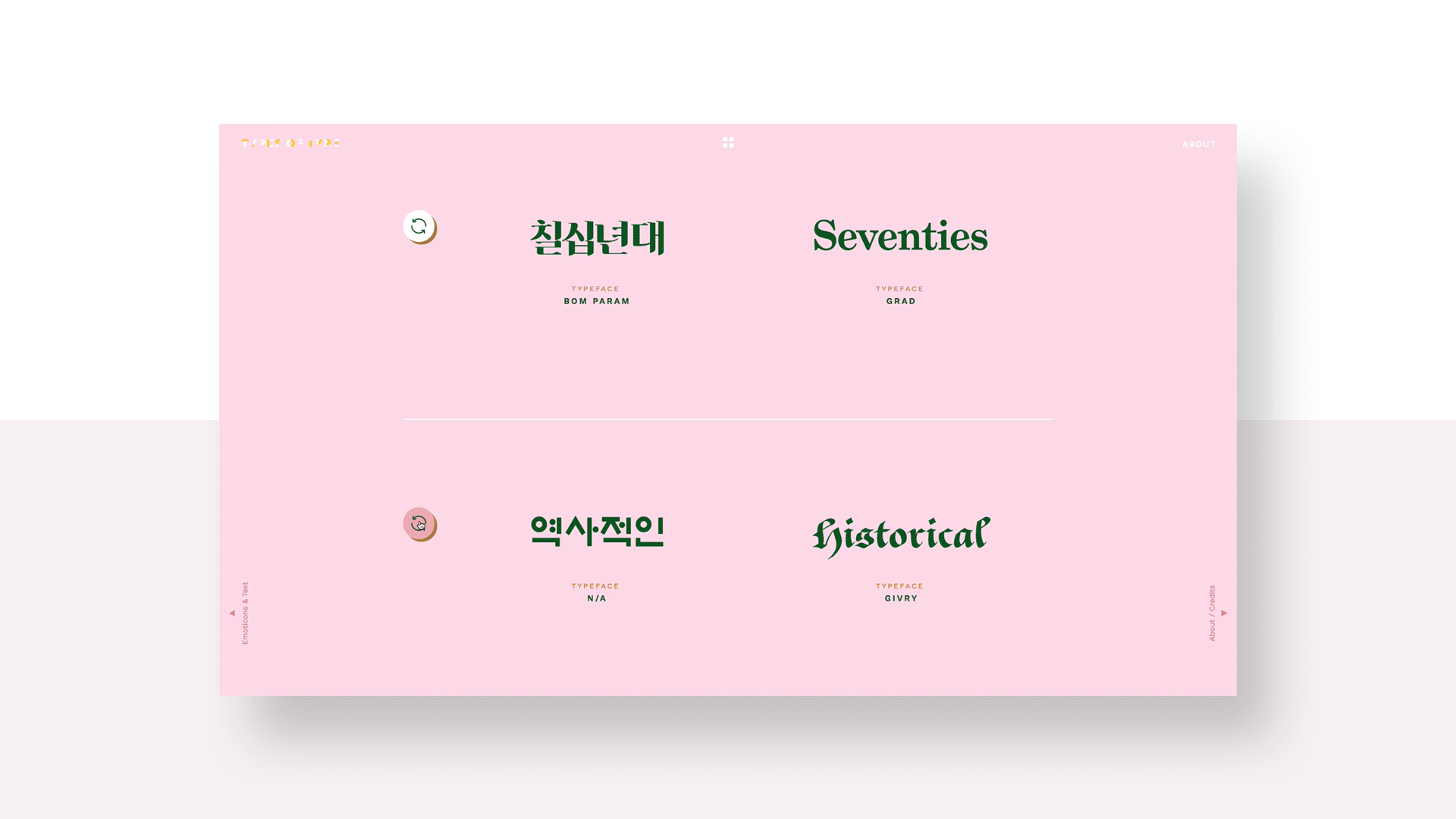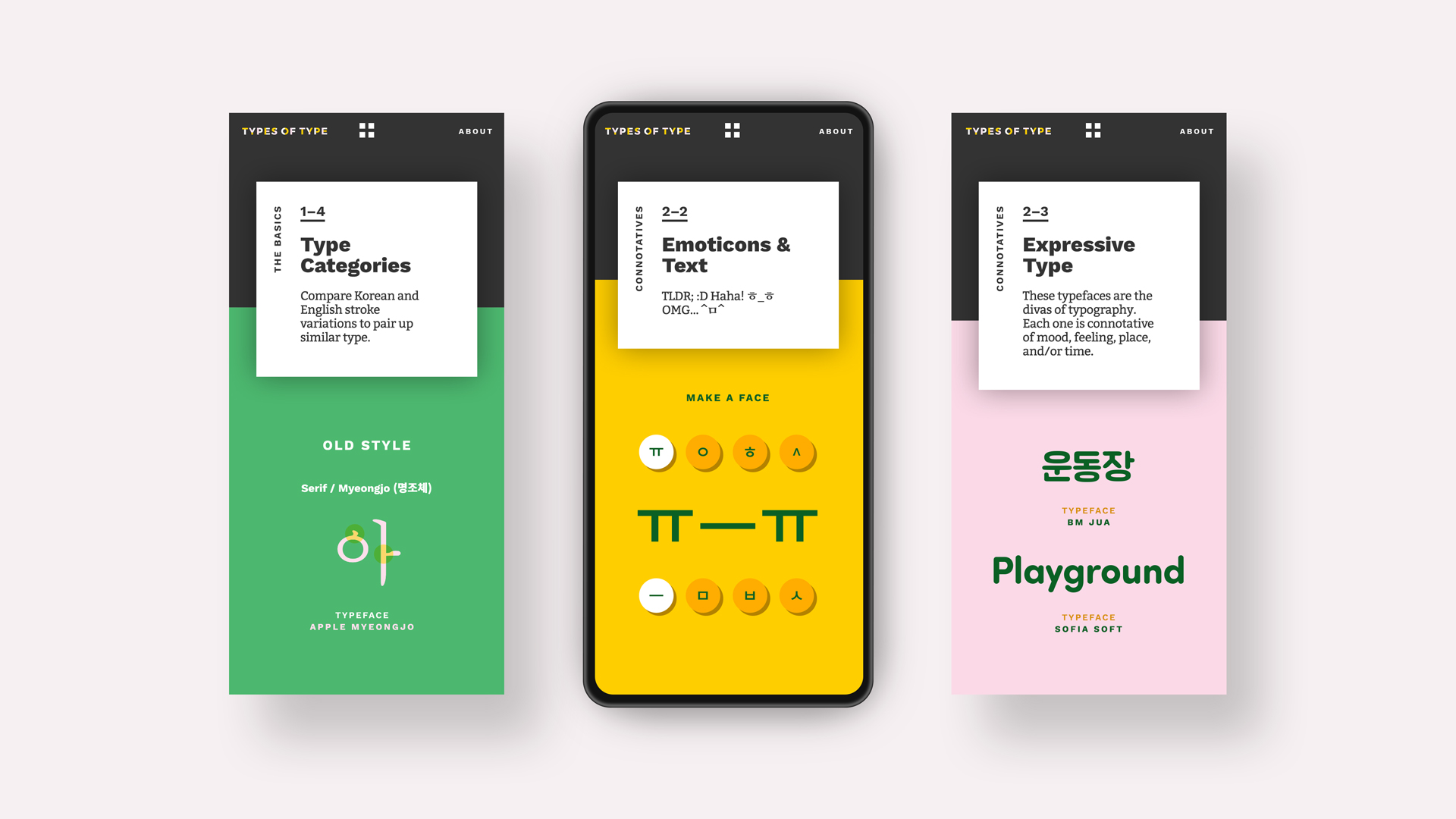 Approach
Using Korean as abstract letterforms, it allows readers to focus on the shape of each character rather than the meaning behind them.