Profile—Amanda Lui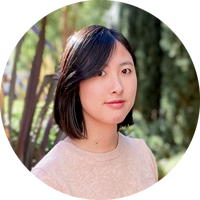 Amanda Lui is a visual and information designer based in Los Angeles, California. With design she makes complex problems visually clear, meaningful, and beautiful.
Currently Amanda is the Lead Designer at Albert, an app that acts as your financial genius and helps you save effortlessly. She is also a part of Haikus With Hotties, a tongue-in-cheek calendar series that promotes diversity and representation in the media.
Previously Amanda was an Imagineer at Walt Disney Imagineering—the birthplace of Disneyland (and all Disney theme parks)—where she visualized business data and contributed as a type designer.
In her free time she moonlights as a freelance designer, helping small businesses with visual branding and web development. When she's not working she enjoys spending time with her dog, Captain.