About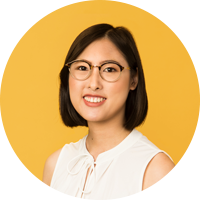 Currently Amanda is the Head of Product at Albert, an app that uses powerful technology to automate your financial life with a team of human experts to guide you.
Previously Amanda was an Imagineer at Walt Disney Imagineering—the birthplace of Disneyland (and all Disney theme parks)—where she visualized business data and contributed as a type designer.
Past works also include her time as freelance designer, helping small businesses with visual branding and web development. When she's not working she enjoys spending time with her dog, Captain.