Disney demands excellent storytelling throughout all of its parks, products, and films. Our work internally was no exception.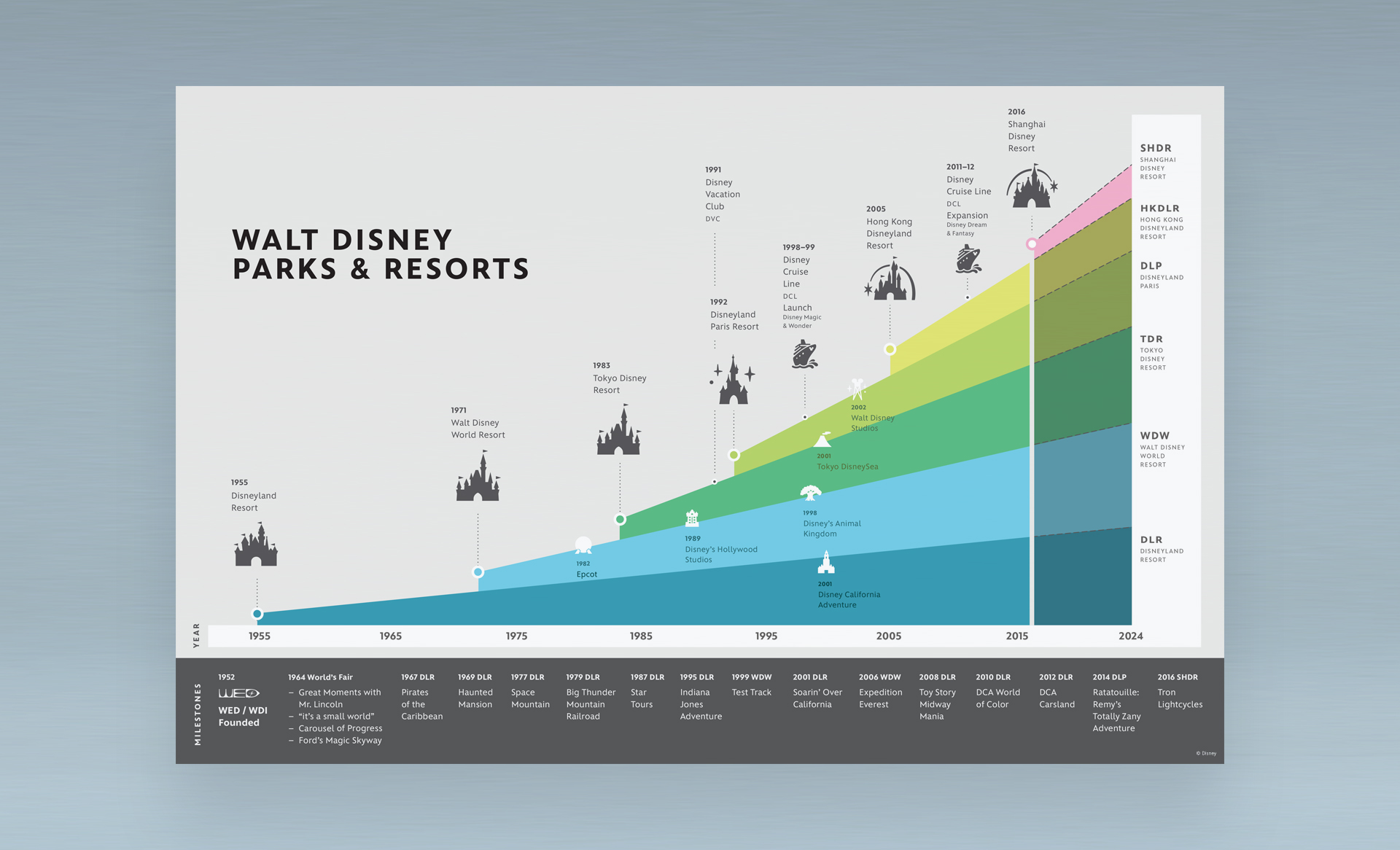 Optimizing for executive review
Disney Parks and Experiences consists of 12 theme parks, 50+ hotels, a top-rated cruise line, and other unique vacation experiences.
Providing a holistic overview while also including detail across each destination was a continuous challenge.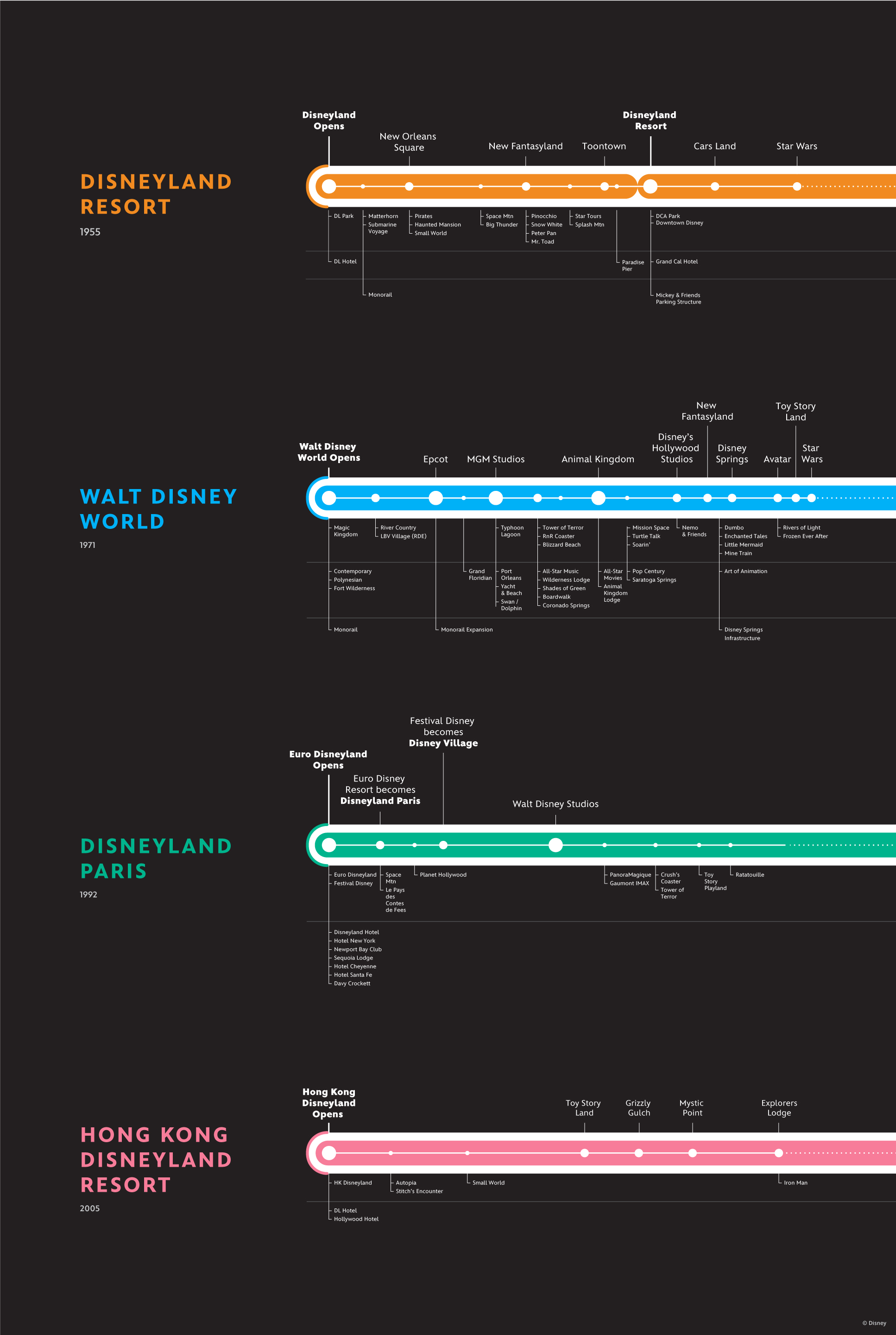 Collaboration
We collaborated with various teams across the Disney Parks and Experiences businesses. Our teams continuously worked to streamline communication by creating digital tools to keep key stakeholders informed.