Concept — Challenging stereotypes
In a world before the success of films like Crazy Rich Asians and The Farewell, the diversity of roles available to Asian Americans was narrow. Nevertheless, it's still rare to find opportunities as a leading role due to the associated stereotypes.
The series challenges stereotypes of the Asian American (and other Asian-hyphenated) male role on screen and redefines what it means to be "hot."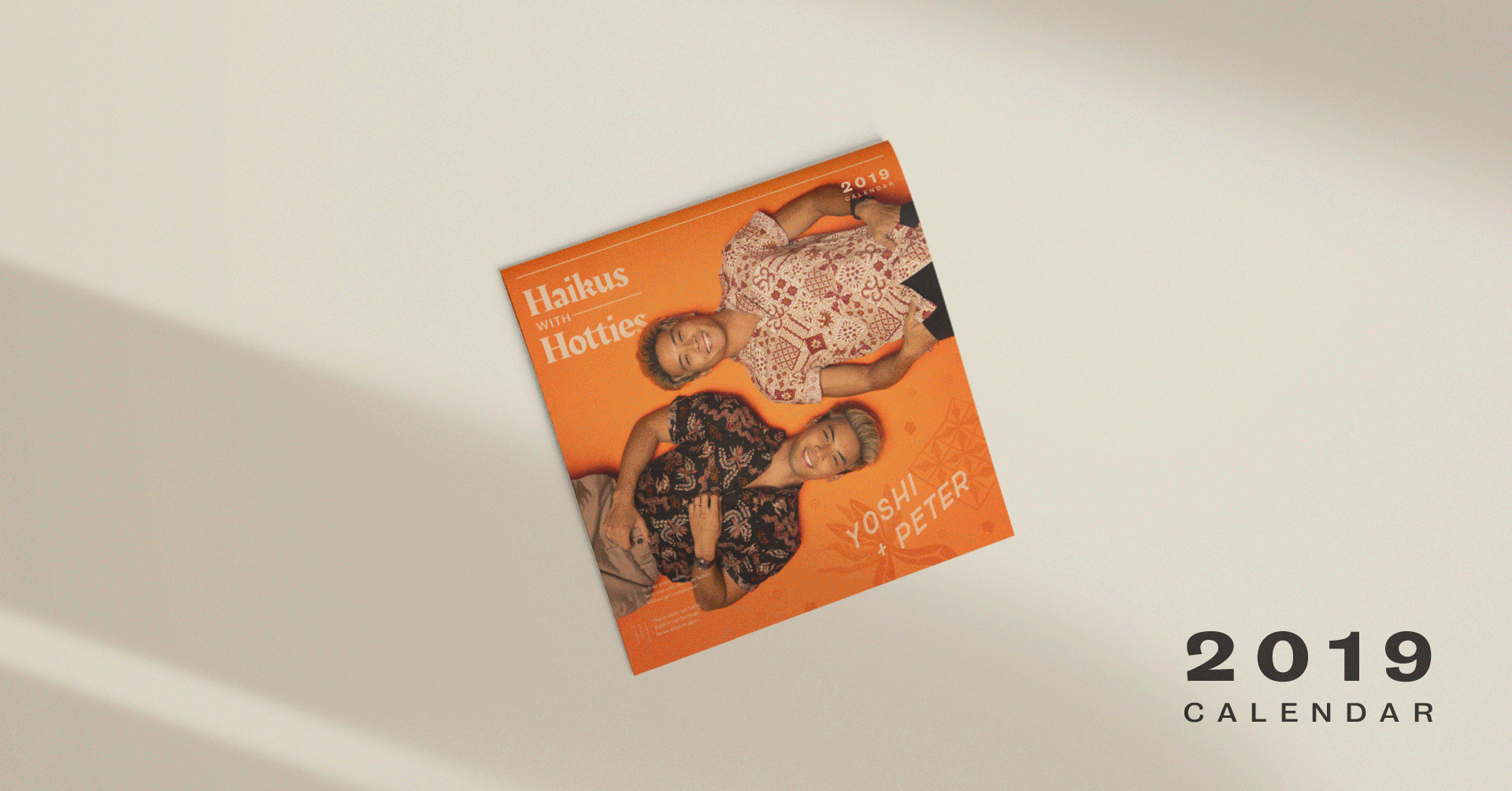 Approach
Promote diversity with diversity. Each year we developed a new concept for the calendar.
The design each year ranged from emulating magazine covers to mixing typographic eye-candy with photography.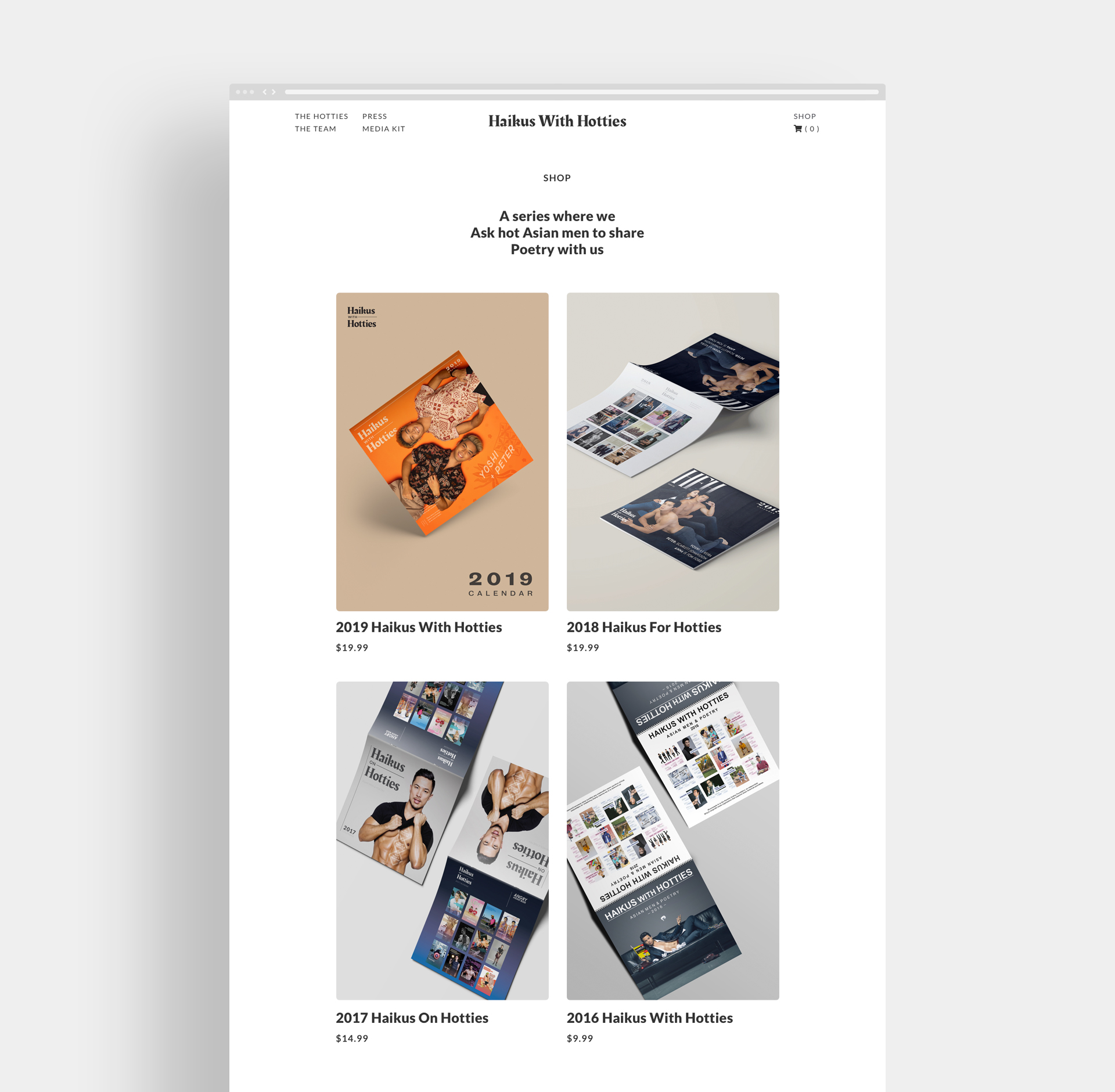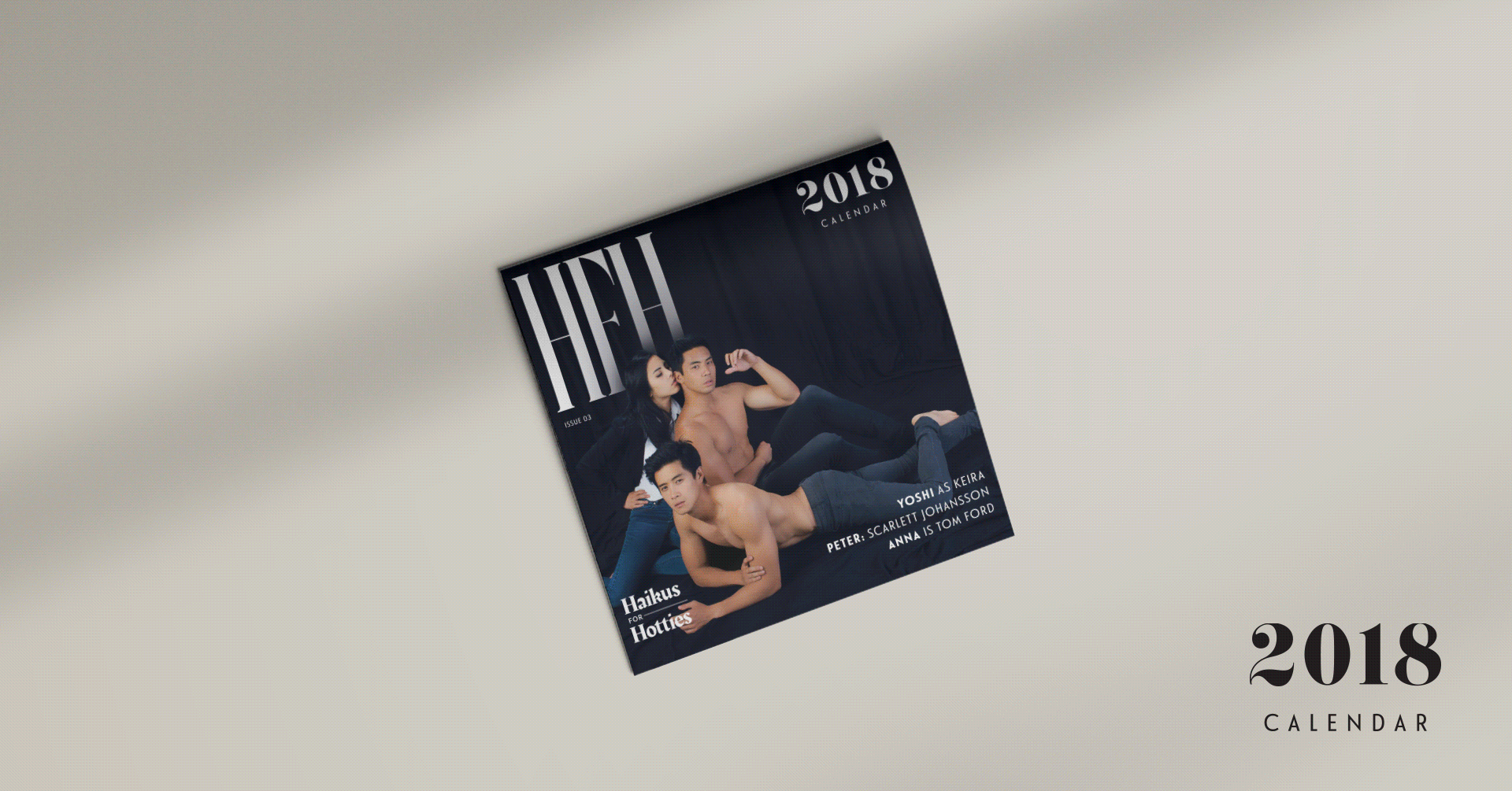 Evolving the shopping experience
The project started as a simple web page with hardcoded PayPal links to purchase a calendar. As we grew into an annual series, we needed to support a more flexible shopping experience.
The upgrade included:
Stripe integration and shopping cart with woocommerce
New content to highlight each person featured
Press, team page, and media kit for easy PR access